Randy Siegel Writes
Entertain
.

Educate

.

Scroll

for the scoop

Currently Available Books
View Trailer
Amazon Bestseller!
In Search of The One
How to Attract the Relationship You've Always Longed For
Are you longing for your soul mate—the perfect life partner—"The One"—but aren't sure how to attract the right romantic relationship into your life? Cinderella, don't give up on the prince!
Drawing from personal experience as well as insight from a wide array of experts, Randy Siegel will show you how to:
Debunk the myths around "The One" and stop savior seeking.
Examine the intellectual, emotional, and spiritual components of longing for a romantic relationship.
Become your best self and live your best life.
Attract a relationship so great that you could only imagine it until now.
In
The Search for The One
, Siegel explains that the true source of all longing is to be seen, heard, understood, and loved for all we are, and most of us project this longing onto a potential romantic partner. By redirecting our focus on three psycho-spiritual paths—the evolution of the unconscious to the conscious self, the defended to the authentic self, and the higher to the divine self—we can find peace and grow personally while attracting a special kind of romantic relationship—a spiritual partnership—into our life.
Break Up, Wake Up, Move On
From Broken Heart to Open Heart, Prepare for The Partner You've Always Longed For
There's no silver bullet for getting over a relationship, but with the right advice you can come through a breakup better than you were before and ready to attract the perfect romantic partner. In the second edition of Break Up, Wake Up, Move On, Randy Siegel offers proven, practical, how-to advice written with candor, compassion and the grace of someone who knows what it's like to lose and win at love.

Breakups are a natural part of dating. If you enter a relationship, you run the risk of breaking up. Like a beloved big brother, Siegel offers a strong shoulder to cry on and a steady hand to connect you to the person you were meant to be while preparing you to meet the person you were meant to be with.

This book is divided into five parts: setting the scene, the breakup, the wake up, the break through, and moving on. Drawing from personal experience and a slew of experts, Siegel gives readers the insight, tools, and exercises they need to transform a broken heart into an open heart.
Buy on Amazon Now!
View Trailer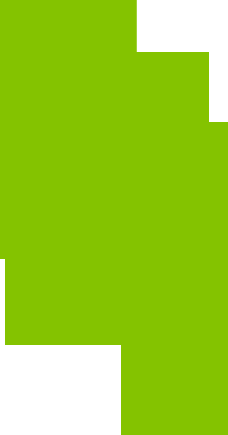 The Inspired Life
How Connection and Contribution Create Power, Passion, and Joy
Within many of us is a nagging feeling that we're not quite living up to our potential, that something is missing from our lives. In this groundbreaking book, Siegel shows you how two words-both beginning with the letter "c"-will help you become your best self and live your best life. By sharing stories and offering practical "how to" advice, Randy will help you align your life with those values most important to you.

Raphael Cushnir, author of The One Thing Holding You Back and Surfing Your Inner Sea, writes: "Randy Siegel's book is like Randy himself—the perfect blend of clarity, insight, and breathtaking compassion. Trust him as your guide. Read this book, put it to work, and love your life like never before."
Buy on Amazon Now!
Engineer Your Career
Build Your Best Self Blueprint (3rd Edition)
Success, and particularly financial success, is determined far more by how people perceive us than by our professional knowledge or skill. If you're ready to take your career to the next level and maximize your earning potential; change careers or start your own business; or seek more meaning at work...then, you're in the right place. Invite Randy Siegel to become your personal career coach and tap into your power, passion, and purpose.
Buy on Amazon Now!