Randy Siegel Writes
Entertain
.

Educate

.

Scroll

for the scoop

Currently Available Books
New from Randy
you may know that
words possess the power
to hurt or heal us,
make us cry or laugh,
and deflate or inspire us.
but did you know that

the letters that compose those words
possess similar powers?
Buy on Amazon Now!
in this little book
we'll discover
what the letter "h"
has teach us
about the journey to wholeness.
Buy on Amazon Now!
in this little book
we'll discover
what the letter "o"
has to teach us
about how to live a good life.
Buy on Amazon Now!
in this little book
we'll discover
what the letters "p" and "q"
have to teach us
about judging others.
Change Begins Here
Adopt the Mind of Christ and Build a Better World
We are in a time of transition, the midst of a cultural shift—what some have called "The Great Turning." Faced with massive ecological, economic, socio-political, cultural, and spiritual shifts, our very survival depends upon our response. In these uncertain times, many of us are feeling hopeless, anxious, overwhelmed, and paralyzed.
As spiritual people, this is our clarion call. This is our call to stand in our power, take personal responsibility, and wake to the realization that change begins here—right now—with us. In Change Begins Here: Adopt the Mind of Christ and Build a Better World, Randy Siegel shows us how to become architects, ambassadors, and workers for a new age of unity, sustainability, peace, and love by embracing Christ or Unity Consciousness.
Most books of this type are long on information but short on practical application; this book provides both. Complete with compelling stories, real-life examples, powerful questions, and impactful exercises, this book gently guides readers through a process that is highly informative, engaging, inspiring, and empowering.
Read Change Begins Here: Adopt the Mind of Christ and Build a Better World and become the change you want to see in the world.
Praise for Change Begins Here
Randy Siegel's newest book integrates the wisdom of his previous works with humility and humor. Inviting readers into their deepest longings, he draws on a variety of spiritual traditions to create prompts and practices that allow us to delve into our own experiences and plumb them for growth. "Change Begins Here" is a summons to personal transformation for the healing of the planet at a time when nothing less will do. 
—The Reverend Laura Collins
Randy Siegel presents readers with a masterful synthesis of thought from across the ages. Under his gentle guidance, readers receive a practicable and understandable approach to reflect the "Mind of Christ" and acknowledge the spirit of God within us.
—W. Winston Wilfong, MD.
"Change Begins Here" is a book for these troubled times. By offering practical, how-to steps, the wisdom from a wide range of holy texts, and personal experience, Randy Siegel shows us how to substitute love for fear and emotional reactivity to change the world one action, one encounter, and one person at a time.
—The Reverend Becky Rowell
Buy on Amazon Now!
View Trailer
Amazon Bestseller!
In Search of The One
How to Attract the Relationship You've Always Longed For
Are you longing for your soul mate—the perfect life partner—"The One"—but aren't sure how to attract the right romantic relationship into your life? Cinderella, don't give up on the prince!
Drawing from personal experience as well as insight from a wide array of experts, Randy Siegel will show you how to:
Debunk the myths around "The One" and stop savior seeking.
Examine the intellectual, emotional, and spiritual components of longing for a romantic relationship.
Become your best self and live your best life.
Attract a relationship so great that you could only imagine it until now.
In
The Search for The One
, Siegel explains that the true source of all longing is to be seen, heard, understood, and loved for all we are, and most of us project this longing onto a potential romantic partner. By redirecting our focus on three psycho-spiritual paths—the evolution of the unconscious to the conscious self, the defended to the authentic self, and the higher to the divine self—we can find peace and grow personally while attracting a special kind of romantic relationship—a spiritual partnership—into our life.
Break Up, Wake Up, Move On
From Broken Heart to Open Heart, Prepare for The Partner You've Always Longed For
There's no silver bullet for getting over a relationship, but with the right advice you can come through a breakup better than you were before and ready to attract the perfect romantic partner. In the second edition of Break Up, Wake Up, Move On, Randy Siegel offers proven, practical, how-to advice written with candor, compassion and the grace of someone who knows what it's like to lose and win at love.

Breakups are a natural part of dating. If you enter a relationship, you run the risk of breaking up. Like a beloved big brother, Siegel offers a strong shoulder to cry on and a steady hand to connect you to the person you were meant to be while preparing you to meet the person you were meant to be with.

This book is divided into five parts: setting the scene, the breakup, the wake up, the break through, and moving on. Drawing from personal experience and a slew of experts, Siegel gives readers the insight, tools, and exercises they need to transform a broken heart into an open heart.
Buy on Amazon Now!
View Trailer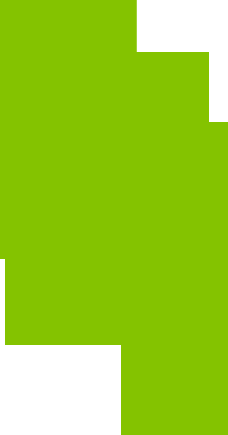 The Inspired Life
How Connection and Contribution Create Power, Passion, and Joy
Within many of us is a nagging feeling that we're not quite living up to our potential, that something is missing from our lives. In this groundbreaking book, Siegel shows you how two words-both beginning with the letter "c"-will help you become your best self and live your best life. By sharing stories and offering practical "how to" advice, Randy will help you align your life with those values most important to you.

Raphael Cushnir, author of The One Thing Holding You Back and Surfing Your Inner Sea, writes: "Randy Siegel's book is like Randy himself—the perfect blend of clarity, insight, and breathtaking compassion. Trust him as your guide. Read this book, put it to work, and love your life like never before."
Buy on Amazon Now!
Engineer Your Career
Build Your Best Self Blueprint (3rd Edition)
Success, and particularly financial success, is determined far more by how people perceive us than by our professional knowledge or skill. If you're ready to take your career to the next level and maximize your earning potential; change careers or start your own business; or seek more meaning at work...then, you're in the right place. Invite Randy Siegel to become your personal career coach and tap into your power, passion, and purpose.
Buy on Amazon Now!